HOMETOWN CHRISTMAS LIGHT UP THE NIGHT PARADE – MARK YOUR CALENDAR DECEMBER 2, 2022
The evening parade is back and better than ever! Here comes Santa Claus, right down State Street. Join us in welcoming Santa to the Hometown Christmas evening celebration. All businesses and organizations are welcome to join the parade by entering a float or walking groups. Volunteers are always needed and welcome to assist with the event. Participation is free, but all groups must pre-register to be entered into the parade. Entry forms can be found HERE or by contacting Katie Inman 815-547-5711 x17 or kinman@belviderepark.org (KI) Register by Nov. 28.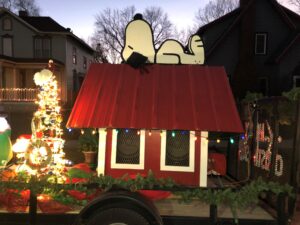 MORE FAMILY FUN AFTER THE PARADE
ELF SHOPPE STOP
A must stop for children after the Light Up the Night   Parade where they can buy a special gift for the special someone's in their life. Our Elf Shoppe is designed for children 3 and older, where our Elves will assist your child in picking just the right item for every family member – without breaking the Holiday budget, All items are $5 or less! They'll even wrap them! (SC)  Location: Sips & Sprinkles back room; 221 W Locust St. Date: DEC 2 • Open: 5-8p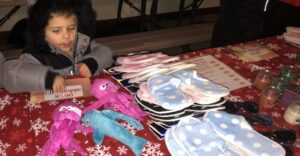 holiday lights in belvidere park – dec 2-31
Belvidere Park District and community partners are bringing Holiday Lights and Spirit to Belvidere Park with creative and unique displays from local businesses, organizations, schools and churches. Come see the Park sparkle for the Holidays.

Letters to santa – dROP OFF DEADLINE IS DEC 9
Belvidere Park District will be visited by Santa's Elves to pick up your letters for Santa! Let Santa know if you have been good this year, what you would like for Christmas, and ask Santa your questions. No postage is necessary! Santa uses the United Elf Postal Service. Mail returned from North Pole December 12-19. (PK)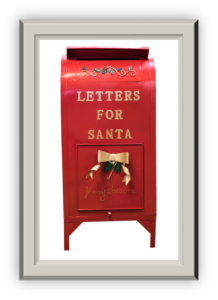 Location: Rivers Edge Rec Center  Min/Max: 4/50 • Mail Drop off Deadline: 11/14-12/9 • Mail Returned: 12/12-12/19
---
holiday lights display – DEC 2 THRU 31
Help us light up Belvidere Park and join our Holiday Lights display! Express your holiday spirit with the community in a unique way.  Businesses, organizations, schools and churches are welcome to participate. There are a few ways to get involved: your organization can design, purchase, set up and take down your own display. This provides an opportunity to make your display unique. There is not limitations on size but power requirements need to be considered. Another opportunity is to become a Santa's Sleigh Team member. There are varying levels of involvement to best meet your organization's needs. Stay tuned for more details as we bring the Holiday's to Belvidere Park. (PK)  December 2 thru 31.
---
 UPDATE NOV 28 – POSTPONED. NEW DATE TBA.
ROCKFORD ICE HOGS LIVE PRACTICE & FOOD DRIVE – DEC 5*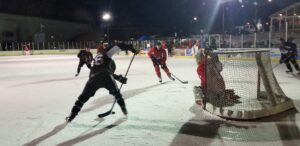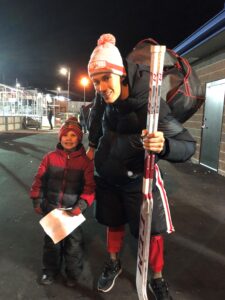 It's a fun night to meet and greet the Ice Hogs and it's FREE!  Plus, bring non-perishable food items, as we'll be participating in a Food Drive for local food pantries. *Weather permitting.
---
skate with santa – dEC 9
A Belvidere Holiday favorite is back when Santa makes an appearance at Riverside Ice Arena. Your wristband includes: skate rental, access to rink, a candy cane and one hot chocolate. Let Santa know how good you've been while gliding around the ice to classic Christmas music. Skate sizes are limited. (TK) Location: Riverside Ice Arena/Doty Park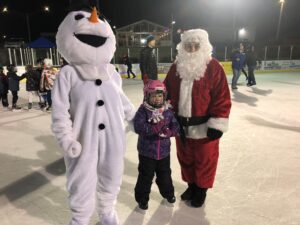 ---
CANDY HOUSES – DEC 11
Time to break out that ugly Christmas sweater and come to Rivers Edge for some Holiday fun! Celebrate the season and spirit with a fun family afternoon activity. Create your very own gingerbread house from a variety of goodies and treats. We will provide all the trimmings to make your house one of a kind! Paint your own ornament and enjoy some holiday tunes! Fee includes supplies to create one candy house per registered individual or parent/child pair. All ages- under 6 must be accompanied by adult. Pre-registration is required, and walk-ins will not be accepted. (TK) Location: Rivers Edge Rec Center • Min/Max: 6/25
---
BREAKFAST WITH THE GRINCH – DEC 17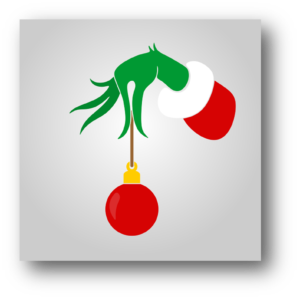 The Grinch is super busy trying to spoil Christmas for all the children of Belvidere. But we think the children of Belvidere can make his heart grow three sizes for the Holidays. He will share his favorite book – How the Grinch Stole Christmas – and lead you in creating some Grinchy art. Children under age of 5 must be accompanied by an adult. (PK)  Location: Rivers Edge Rec Center • Min/Max: 6/25 • Register by: Dec 7
---
DADDY DAUGHTER SWEETHEART DANCE – FEB 11
Dance on over to Rivers Edge for our annual Daddy Daughter Sweetheart Dance. Memories to last a lifetime will be made while you enjoy music, memories, and goodies on this special night. Light refreshments provided. Each young lady will receive a corsage and goodie bag. Each couple will have the opportunity to have their picture taken by a photographer to remember this special evening. Doors open at 6pm to check in and have photos taken. (KI) Location: Rivers Edge Rec Center • Min/Max: 25/100
---
MOM & SON SHAMROCK DANCE – mARCH 4
Moms, it's your turn to grab your son and party the night away at the annual Mom & Son Shamrock Dance. Make lifetime memories while you enjoy, music, dance contests, games and goodies on this special night. Light refreshments are provided. Each young gentleman will receive a goodie bag and a corsage for Mom. Each couple will have the opportunity to have their picture taken to remember this special evening. Doors open at 6pm to check in and have photos taken. (PK)  Location: Rivers Edge Rec Center • Min/Max: 25/50
---